---
NEWSLETTER – JULY 2015
---
July Newsletter Topics:
DOES THIS LIST LOOK FAMILIAR?
| | | |
| --- | --- | --- |
| Exchange breaking down  | Email not reaching clients  | Staff looking to work from home  |
|  Server running out of space   | Backups not working  |   |
| Malware attacks | Yet another hardware refresh | |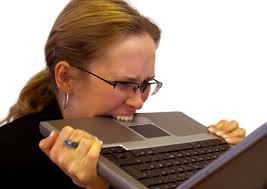 Above is just a sample of the many pain points that come up during conversations with business owners. Often firms are trying to get by with servers and email systems no longer 'fit for purpose'. As clients become ever more demanding and the business environment increasingly competitive, many are simply outsourcing the IT headache and moving their systems straight to 'cloud'. Prosalis has been at the forefront of the cloud revolution having successfully migrated more than two thirds of our client base completely to cloud in the last twenty four months. IT doesn't have to be a painful experience

So where does the journey begin? It usually starts with the client looking for better ways to use IT strategically and to maximise the return on investment. The question – is there a better way?  That's where the cloud conversation begins and whether your pain point is on the above list or not (and let's face it – the list is pretty long), cloud makes the pain go away. So why not get in touch and let's have that conversation.
LET US EASE THE PAIN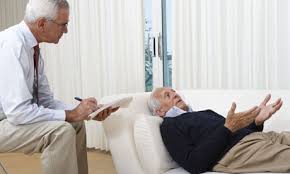 We are always happy to offer advice but right now we'd like to make a more practical intervention. Until end of summer 2015, Prosalis is offering all new clients an attractive financial incentive. If you choose to go cloud with us, we will give up to €1250 as a discount against our cloud services. If you wish, we will also arrange to have your old server securely decommissioned and recycled free of charge.
There are some terms and conditions attached but nothing major:
The service agreement will be for a minimum of 12 months.
It must be for managed services, cloud services or both.
The voucher can be put against our migration and setup services with a minimum value of €250 right up to €1250 for firms with 25 or more staff.
Server decommissioning will be done by our recycling company and you will receive a certificate of destruction at the end.
As you will see on this site and our parent site, we provide a very comprehensive offering to our clients and this is our key selling point. We cover all the bases and for a fixed monthly fee, you can have all the services required from one touch point – the 'One Stop Shop'. So now it's even easier to make the change.

THE AZURE CLOUD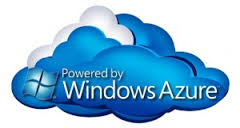 Prosalis is one of the very few Irish cloud providers with its own independent cloud infrastructure located in Dublin. We are also a Microsoft partner having completed many migrations based on Microsoft's cloud – Azure and Office 365. We understand the importance of Microsoft to the business community and where the client expresses a preference for Microsoft Cloud, we have real world experience of the challenges presented regardless of the platform chosen and have references sites to back it up.

It may be the case that the client has a desire to work with an indigenous provider like Prosalis in the knowledge that data remains within Irish jurisdiction at all times. This is also true of Microsoft of course in that their European data centre is located in Ireland (and Amsterdam). The choice of cloud provider throws up many questions and we have posted some of the answers here.
THE THING ABOUT SERVICED OFFICES…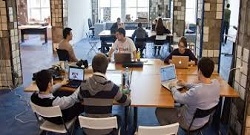 All over Ireland, firms are availing of the obvious benefits of serviced offices as against leasing or buying individual units and the long term financial commitment which that implies. However our experience suggests that landlords put a very 'liberal interpretation' on what shared office space means when it comes to the IT infrastructure itself. In many instances, serviced offices operate on a single shared network or LAN and that includes the broadband service. This carries a number of risks for business.
If there is no segregation of the network then there is the potential for any office to 'see' all the other PCs sitting on the network depending on how the network is constructed.
In an open network the risks from Malware are greatly increased particularly if the Malware happens to be 'network aware'.
The capacity of a standard broadband connection – e.g. ADSL 12 Meg or similar – to service business needs will be greatly impaired when shared between multiple offices.
We recommend having a firewall between you and the rest of the world which in effect includes anyone else in the serviced office space as well.
If the broadband is shared then you are likely to suffer internet performance issues which can adversely affect cloud performance as well.
Ironically, cloud actually provides protection for clients whether in private or shared office space since none of the data is stored locally anyway.
---
NEWSLETTER – APRIL 2015
---
April Newsletter Topics:
LAST DAYS OF A GREAT WORKHORSE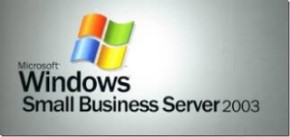 It seems that everywhere you look now you'll find Microsoft calling time on one of its products. Now it's the turn of their very successful Small Business Server 2003 platform which is still in use by over 30% of SMEs yet goes EOL (end of life) in July 2015. So if you're one of those with servers running SBS2003 you need to start planning for replacement. Since hardware refresh is the time when most companies think about cloud, what questions should you be asking? The first question that most people ask is how much does it cost? There is no easy answer to this but a rule of thumb would be approximately 25% when measured over 5 years. Since most firms tend to replace hardware at least once within that time frame this tilts the balance very much in favour of cloud. There are arguably more important questions however when it comes to going cloud and here are some of them.
Where is my data held, inside or outside the EU (preferably within Ireland for the legal profession)?
Provider's track record – how many players in his chain?
What backup strategy is in place?
Is there a disaster recovery plan for the cloud provider's data centre?
What format is the data stored in – easily exportable to another provider?
What SLA is provided – e.g. 99.9, 99.99, etc.?
What is the monthly fee and is there a sliding scale based on the number of users?
Does the cloud support all device type – PC, Apple and mobile devices?
While by no means exhaustive, this list will none the less help the decision making process. Also check out EU Article 39 which does a very comprehensive examination of cloud technology and the data security issues arising. See if we have the right answers to your questions.
 CLOUD REDEFINING THE WORKPLACE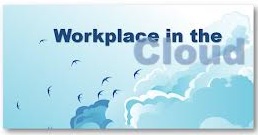 Perhaps the most significant change arising from cloud is the impact on the definition of workplace. The workplace is no longer somewhere we go but rather something we do from anywhere we want. Here's a real life  example based on the experiences of one of our clients.
Jim runs a small and very successful practice in the Midlands. Including himself there are two fee earners and a receptionist operating from a serviced office suite. Jim adopted cloud technology two years ago to free himself and other staff to work from home and elsewhere. There is no secretary onsite as she now works from home logging into the cloud system to pick up dictations from the hosted practice management system. Jim's accountant who lives in a neighbouring county logs on in the same way and only comes to the office on very rare occasions, perhaps once a month. The icing on the cake however is that Jim also has an office in Dublin where he is based one day per week and his caseload also requires him to work at an overseas office one day in every month. As a result of his decision to go cloud, Jim is able to stay connected to his data at all times and can use his iPad and smartphone while on the go.
THE WEATHERPROOF CLOUD
As many commuters discovered in New England this winter, no matter how well prepared we are for extreme weather, mother nature tends to laugh at our puny efforts.
Judging by the many blogs and news reports that followed , commuters simply opted to work from home until the snow storms abated – yet another example of the power of cloud computing. The capacity for technology to keep the show on the road is captured in a report filed by the BBC  a while  back and with each passing year presenting ever more extreme weather challenges right across the
seasons, the argument for keeping data in a data centre is compelling. Essentially cloud computing comes with disaster recovery 'out of the box', whereas in the past business continuity planners had to go to the market and commission DR as a separate very expensive service.
IRISH LAW AWARDS – 2015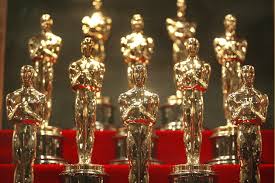 It's Gong time again with the Law Awards coming to town on Thursday 30th April.
We are delighted to have been nominated in the new category – Service Provider to the Legal Profession – we hope to catch up with some of our clients on the night and maybe find some new ones as well!
Best of luck to all the nominees.
---
NEWSLETTER – JAN 2015
---
CLOUD V ON PREMISE
Anecdotal evidence would suggest that for new start-ups and smaller firms cloud is

becoming the first choice. For those with on premise technology, the constant refresh cycle makes the cloud alternative an ever more attractive proposition…..
The reasons are many but primarily firms want the flexibility cloud brings together with the absence of upfront capital investment that is always a challenge for smaller businesses. Given that the average hardware/software upgrade for 5-10 user firm can run from €10k to €15k and must be repeated every 4 or 5 years, then the cloud option becomes ever more attractive. Here are some other benefits of cloud computing.
THE REFRESH CYCLE – GETTING OFF THE MERRY-GO-ROUND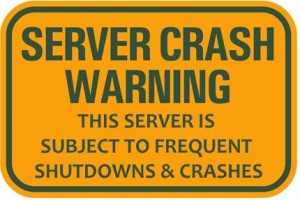 Having just dealt with the issue of pcs running on Windows XP, firms are now faced with replacing Windows Small Business Server which goes end of life later this year…. Microsoft's own research indicates that over 30% of businesses still run on SBS 2003 an since the technology refresh cycle is one of the key drivers for cloud, maybe now is the time for a fresh approach.
Many of Microsoft's older platforms either went EOL (end-of-life) in 2014 or will go EOL in 2015 including Windows Server 2003 and Exchange 2003.  Next year or the year after that or somewhere down the road, the challenge of another technology refresh will present itself and so the cycle begins again.
The question for many – i.e. does cloud save me money…? The short answer is yes but cost benefit analysis in pure cash terms misses the point of choosing cloud. Based on a five year time frame, estimates suggest that cloud gives approximately a 30 percent better return over on premise when one allows for the constant hardware/software refresh together with costs of support and maintenance. However many of the intangible benefits of cloud can't easily be measured in pure cash terms – access from anywhere from any device at a time that suits you…the list goes on.
NB: It's important to use at least a five year time frame to get a fair comparison with cloud as this takes into account the cost of at least one hardware refresh within that period and that tilts the balance very much in favour of cloud.
LEX CLOUD – TECH EXCELLENCE AWARDS 2014

A little bit of trumpet blowing here – we were delighted to be a finalist in the tech industry's awards for 2014. It is always gratifying to have one's products and services acknowledged by the industry…. The tech industry awards are given to companies that have demonstrated innovation in the use of technology and we were selected for our cloud solution designed for the legal profession. The judges were also impressed that we had considered the very specific needs of the legal profession including hosting in Ireland and maintaining the data within Irish jurisdiction. Why not check out our microsite right here and see for yourself – www.lexcloud.ie
TALLAGHT BAR ASSOCIATION – CPD

We were delighted to host the TBA's CPD conference in the Synergy Centre, ITT Dublin. It was a very full programme which ran all day and included contributions from a range of legal experts as well as a talk on risk management software given by Dave McCarthy ofDocumatics….. The day was a great success and we expect to present to other Bars throughout 2015. If you have an event coming up, do please feel free to get in touch. We'd be happy to participate in whatever way we can. We are also running some demonstrations around the country so do keep an eye out.
More anon….